I'm trying really hard today to be excited that today is Monday.
I'm sure you've probably already guessed it, but that's not working.
I know
everyone
says the same thing
every
Monday, but man why are the weekends so short?
UGH.
Well let's get this show on the road.. My weekend in a nutshell..
Sista Sista || Hibachi for Sista's birthday || The 3 youngest siblings, my bro and I missed the "dress up" memo || He loves me, I swear.
*UPDATE* No, my sister and I are not twins. We DO get asked that very, very frequently, so I'm not at all surprised I've been asked that today. ALSO, she's not taller than me. She's wearing heels. I'm taller and older. #thankyouverymuch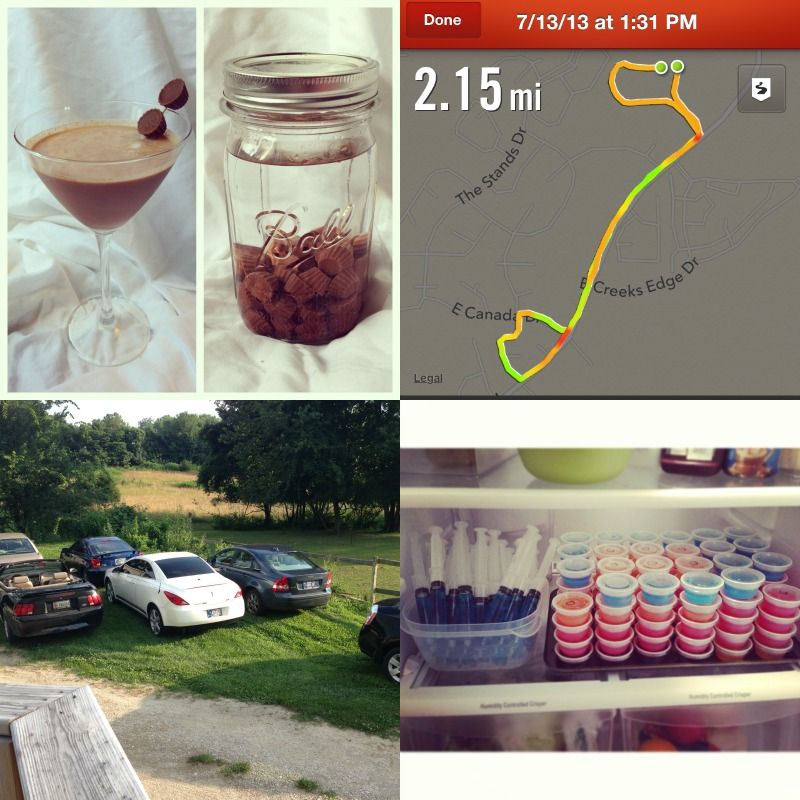 Reese's Cup Vodka and Reese's Cup Martinis (On the blog tomorrow) || Running off some steam || My parents back yard looked like a parking lot || My now "famous"
Jello Shots
, only 150 of them..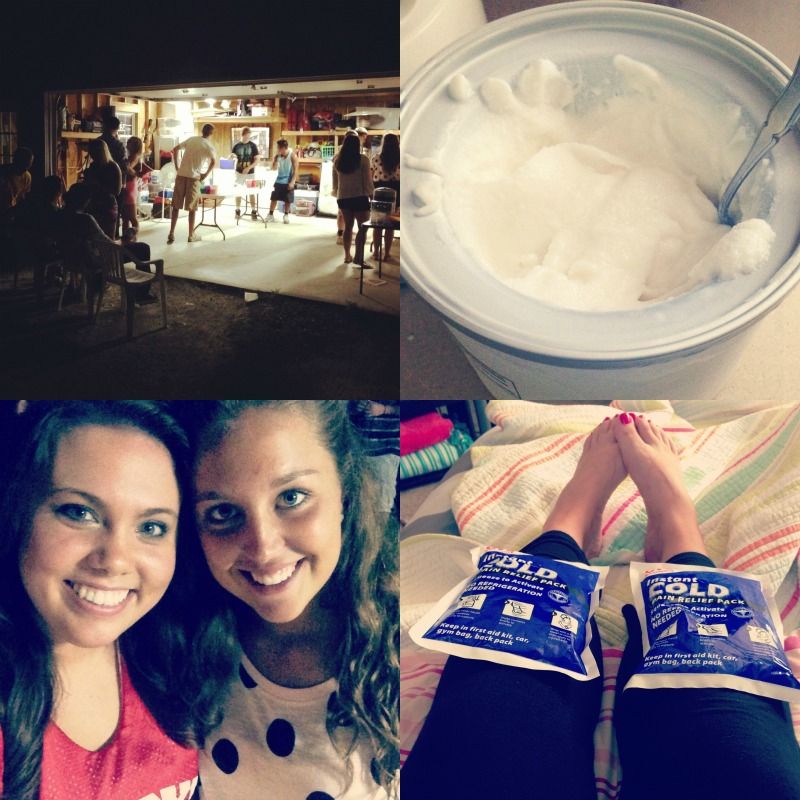 Country livin = Garage Parties || Grandma's Homemade sugar free ice cream || My adopted sister || Shin splints
Tomorrow, as promised, I'll be posting the recipe I used for the Reese's Cup Martinis with the Reese's Cup Vodka! You don't wanna miss it!
You also want to link up with Miss Shenanigan. You do.